Privacy Policy

Privacy Policy
As a socially responsible company handling information, CMC has established a policy to protect personal information
and has established a sound confidentiality system.
Privacy Policy
As a "Creative Marketing Coordinator", CMC Co. Ltd. prioritizes our customer's trust and satisfaction and offers highly value added information to the marketplace. As a company handling information, "Privacy Protection" is of the utmost importance. In order for us to properly protect personal information, we make the following privacy policy declarations below.
We will properly handle the acquisition, use, provision, storing and disposing of personal information in order to protect the rights of the individual. When acquiring personal information, the purpose of use will be clearly defined and we will not use it for any other purposes other than the one specified.
We will comply with laws and standards regarding the handling of personal information.
We will comply with internal regulations that establish appropriate acquisition, use, provision, storage and disposal of personal information.
We recognize the risks of unauthorized access to personal information, loss of personal information, leakage, alteration, destruction, and non-authorized use, and will take necessary and appropriate safety control measures to prevent any occurrence as well as take appropriate measures regarding corrective action.
We will appropriately respond to inquiries, complaints, consultations, requests, etc. from individuals concerned about the handling of personal information.
We will continue to improve the personal information protection management system.
We treat personal ID numbers and specific personal information (hereinafter referred to as "specific personal information, etc.") as follows.
・For safety management measures such as specific personal information, we will identify physical locations, take physical measures, and regularly conduct training for employees.
Established April 1, 2005
Final Version October 16, 2015 CMC Co. LTD
Inquiries regarding the contents above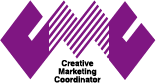 CMC Co. LTD Administration Department
1 Chome-1-19 Heiwa, Naka-ku, Nagoya-shi, Aichi-ken 460-0021
TEL:052-322-3355
MAIL:
Use of any personal information provided is restricted solely to the purpose of responding to your inquiry.
Please be advised, by submitting your inquiry, you are agreeing to the conditions detailed above.